by Gail Inskeep
A few weeks ago I was lucky to find myself driving from our home here in Thames to a beautiful holiday home near Whitianga for a wardrobe design consultation. It was one of those gorgeous spring days when the sky was blue and the sea was shimmering.
I caught this view near the marina in Whitianga: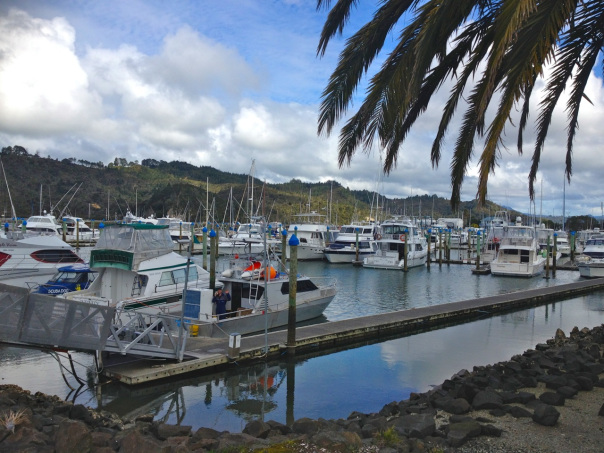 Lucky for me, I get to visit quite a few holiday homes in Whitianga and around the Coromandel to provide consultations regarding new wardrobes, sliding doors or other storage solutions.
Many of our clients are taking a fresh look at their home after the winter. This is an excellent time to consider thoughtful upgrades that can make your summer even more enjoyable.
If you're thinking about updating your home or bach, contact us and I'll be very happy to drop by for a consultation and a free, no-obligation quote. I could also arrange to meet you at our showrooms in Thames and in Whitianga.
If you see me driving around the Coromandel with a smile this spring, now you'll know why — views like these are one of the perks of my job!